Ticket #814
(accepted maintenance)
Higher that usual loads on PuffinServer since early September
Description (last modified by chris) (diff)
The following ​load graph from PuffinServer shows that the load increased substantially in early September 2014, does anyone know why?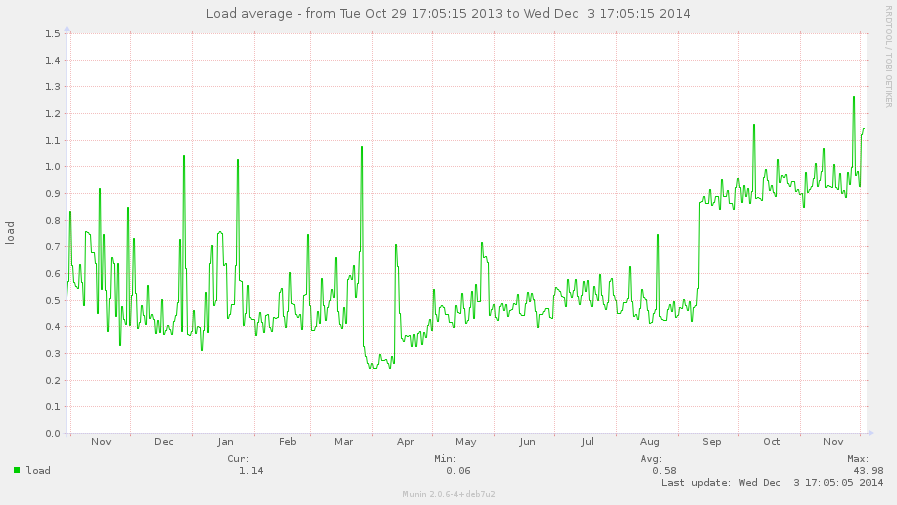 When I found ​I went to Drupal 7.33 and all I got was a slow site I thought that perhaps a Drupal 7 site on the server could be the cause but 7.33 came out on ​7th November 2014.

Anyone have any ideas?

Attachments
Puffin Load 2015-01-06
Puffin Load for the year to 2015-05-16